Clinic Director – Michelle Paris
– Passionate about helping you live a healthy, abundant life! –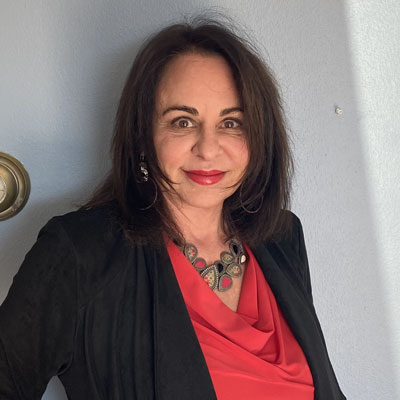 Michelle Paris founded RejuvaWell in concert with highly trained specialists to address choices and solutions in aging that integrate both health and wellness with aesthetics. The idea that anti-aging and functional/integrative medicine are independent and separate disciplines runs counter to everything we know about overall health.
Education and Experience
Dr. Paris graduated valedictorian of her class with a Doctor of Chiropractic degree from Life Chiropractic College West in Hayward, California in 1994. She earned an undergraduate degree in opera performance, business administration and marketing from The Ohio State University in Columbus, Ohio.
She practiced as a primary care physician owning two multi-disciplinary clinics offering a broad spectrum of health services in San Francisco from 1995 to 2007. The integrative model included acupuncture, homeopathy, Pilates, Qi Gong, nutrition, physiotherapy, and massage therapy in addition to chiropractic. As part of Dr. Paris' chiropractic work, she specialized in dance and sports medicine, cumulative trauma injuries to the upper extremity, headaches, diet and exercise protocols as well as musculoskeletal issues.
Dr. Paris has worked with the ballet and other performing arts organizations and with athletes who need to maintain peak performance.
Whole Family Chiropractors opened in the Mueller development in Austin, Texas in 2009 when the office was still surrounded by fields. Beginning with no patients, no contacts but a big vision, Dr. Paris has organically grown the practice to now include a staff of 10.
Medical Aesthetics Experience
Allergan Provider Training and Certification
Galderma Provider Training and Certification
Prollenium Training
AAPOM, Filler Training, PRP for aesthetics and Hair Restoration, Dental Block for lip filler
One-on-One Training Victoria Hunter: cannulas, advanced injecting technique
TLATA Neuromodulator Training
Merz Advanced Radiesse Training, Kristin Palmer
TruSculpt 3D training by Cutera
Exilis Ultra Training by BTL
Phlebotomy training by Emily Cake, RN
Aqua Gold Training by Lorrie Ottinger, RN, and Marie Fingerling
Advanced Injector Series Training, Cannula and Technique, Victoria Hunter, MSN 2018
Radiesse Hyperdilute Training, Merz 2020
PRP for Sexual Health: AAPOM, Laurette Smith, MD
Galderma Las Vegas Training, January 2020
Galderma In-Person advanced training, January 2021
Defyne, Refyne, Kysse in person training, February 2021 Austin, TX
Sculptra, Laurette Smith, MD, Austin, TX May 2021
Sculptra Training Rae Marie DeVault, Cleveland, OH, June 2021
A Speaker, Lecturer, Consultant and Volunteer
Currently, in addition to running her practice and seeing patients, Dr. Paris teaches continuing education for Parker University in Dallas, publishes articles in professional magazines, has been featured in MD Austin Magazine, and has been invited to speak on several radio shows and lectures for the Central Texas Physician Assistant Society.
She performs ergonomic consulting for businesses and actively mentors newer doctors in business processes and medical management. Dr. Paris also volunteers for several organizations and is a Red Cross Capital Area site-manager certified volunteer.
Outside the Practice
When not working in the healthcare arena, Dr. Paris enjoys hanging with her two kids Max and Margo, two poodles, two birds and dances Argentine Tango (which takes two!) anywhere and everywhere possible.
Contact our Austin practice today to book an appointment!