Platelet Rich Fibrin (PRF) & Platelet Rich Plasma (PFP)  Therapy in Austin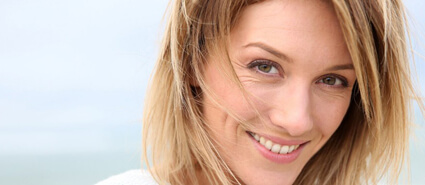 Aging is truly a progressive degenerative process. Over time the body and its cells naturally deteriorate which ultimately may cause a decrease in joint mobility and function. Extreme stress upon joints caused by athletics, trauma and overuse can have debilitating effects. Modern contemporary medicine is continually creating ways to treat and prevent disease. The good news is there are new methods to arrest and even reverse degeneration. Platelet Rich Plasma  can provide joint regeneration for many candidates.
Here at RejuvaWell in Austin, TX, we are diagnostically equipped via exam and ultrasound to provide appropriate evaluations to determine which therapy options we can offer.
What Is Platelet-rich Plasma (PRP)?
Blood is primarily liquid (called plasma), but also contains small solid components (red cells, white cells, and platelets.) Most people know platelets are known for their importance in clotting blood. However, platelets also contain hundreds of proteins called growth factors which are very important in the healing of injuries.
PRP is plasma with many more platelets than what is typically found in blood. The concentration of platelets — and, thereby, the concentration of growth factors — can be 5 to 10 times more concentrated than what is found naturally.
To develop a PRP preparation, a sample of blood is drawn from a patient (about the same amount that would be drawn for a lab test).  The blood is spun in a centrifuge to separate the platelet-rich plasma (PRP) from the other components of the blood. The platelets are separated from other blood cells and the concentrated 'buffy layer' is injected into the affected area.
Benefits of PRP Rejuvenation:
Stimulates cellular regeneration
Stimulates new tissue growth
Helps repair damaged or injured tissue
To speed healing, the injury site is treated with the PRP preparation. PRP is carefully injected into the injured area using ultrasound as guidance when needed. For example, in Achilles tendonitis, a condition commonly seen in runners and tennis players, the heel cord can become swollen, inflamed, and painful. A mixture of PRP and local anesthetic can be injected directly into this inflamed tissue. Afterward, the pain in the area of injection may actually increase for the first week or two, and it may be a few weeks before the patient feels a beneficial effect.
PRP therapy may also be used to improve healing after surgery for some injuries. For example, an athlete with a completely torn heel cord may require surgery to repair the tendon. Healing of the torn tendon can possibly be improved by treating the injured area with PRP during surgery.
PRP therapy is often used in joints to build collagen.
PRP therapy is also used cosmetically such as with a 'Vampire Facial' and as a facial filler. Much success is being reported using this in combination with other hair restoration procedures.
What Conditions are Treated with PRP Therapy and is it Effective?
During the past several years, much research has been conducted about platelet-rich plasma (PRP) and its potential effectiveness in the treatment of injuries. Physicians are seeing hamstring strains that typically require a six-week healing window, heal completely in three weeks. Typically, natural treatments have LONGER healing window than traditional ones. But with PRP, there are studies demonstrating hundreds of cases where healing time has been cut down by 50% or more – and this is the most natural (and simple) of all treatments. PRP concentrates the body's own healing resources and delivers them where they are needed most. The 50% decrease in healing time is just a bonus. Typically, both professional athletes and weekend warriors want to prevent surgery. Even if PRP took twice the time to heal, it would be a popular option.
Research studies are consistently being conducted to evaluate the effectiveness of PRP treatment. At this time, the results of these studies are inconclusive because the effectiveness of PRP therapy can vary dramatically. Some patients respond incredibly well and others do not. Though often highly effective, there are no guarantees when using PRP. Factors that can influence the effectiveness of PRP treatment include:
The area of the body being treated (hips generally do not do well, but knees typically respond beautifully!)
The overall health of the patient. Whether the injury is acute (such as from a fall) or chronic (an injury developing over time)
Research in orthopedic applications of biologic treatments like PRP is ongoing, and clinical effectiveness and outcomes are still uncertain but looking positive.
A recent study published in The American Journal of Sports Medicine, for example, concluded that PRP /ACP is "safe and provides quantifiable benefits for pain relief and functional improvement with regard to knee osteoarthritis."
Athletes who have relied upon PRP:
Stephen Curry had Platelet-Rich Plasma for a grade 1 MCL sprain during Game 4 of his team's first-round series against the Houston Rockets in 2016.
Los Angeles Lakers' D'Angelo Russell got a PRP injection to alleviate pain in his left knee. After having the injection on Nov 23, he missed 11 games to pave way for full recovery.
New York Mets player Asdrubal Cabrera received PRP injection accelerate healing of the strained patellar tendon of his left knee and catcher Travis d'Arnaud received PRP in his ailing right rotator cuff strain.
Washington Nationals star Stephen Strasburg received PRP for his strained flexor mass in his right elbow in 2016 and was back in the game for 2017 spring training.
Cleveland Indians right-hander Danny Salazar had a PRP injection for a mild strain to his flexor musculature of his forearm.
Boston Celtics All-Star point guard Isaiah Thomas received a platelet-rich plasma injection for a groin strain and had the injection in his thigh muscle.
Detroit Pistons point guard Reggie Jackson had platelet-rich plasma (PRP) injections to treat left knee tendinitis and a ulnar collateral ligament sprain in his right thumb.
Philadelphia Phillies Aaron Nola, a 23-year-old right-hander, received a platelet-rich plasma injection to treat his strained right-elbow ligament. The next season, he is quoted to have said that his elbow is "100 percent" healed.
The Red Sox's Koji Uehara: Received a platelet-rich plasma injection for his pectoral injury before signing a one-year, $6 million contract with the Chicago Cubs.
San Francisco Giants center fielder Angel Pagan received a platelet-rich plasma injection for patellar tendinitis in his right knee.

PRP treatment Austin TX
(512) 640-8090