We're often asked (by both men + women) what our most popular or most requested treatments are. This can vary, depending on the season or current promotions, but we thought it would be helpful to share what was 'trending' at RW in July.
Check out the top 5:
Neurotox + Fillers
Skin Care products
Facials
Femme 360
Exilis
Transformation Tuesday was SO much fun! We absolutely love what we do and helping our clients achieve their health, wellness and beauty goals. We received so many entries for the Model Search and wow- it was tough to pick just one! We decided to choose a winner AND a runner-up.
Their results are GOOOOOD! Be sure to check out our Insta and FB pages for the before and after pics. As you can see, we take safety very seriously at RejuvaWell and Michelle goes the extra, extra mile to ensure our clients are always well protected. This is the one area where aesthetics don't matter- safety comes first!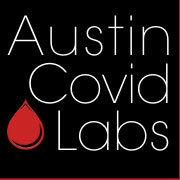 We are here, we are here, we are here! If you have visited us recently, you likely received an antibody test. We started testing our staff and patients early on to detect recent exposure and to help #stopthespread.
The demand for reliable, rapid testing grew as did our desire to expand our services to our neighbors and the community. Austin Covid Labs was created and is here to serve you! Appointments are available for individuals + families, as well as onsite testing for businesses, restaurants, hotels, etc. That's right! We will come to your place of business and perform PCR + Antibody testing for your team. Bonus: It's all covered by insurance, with affordable private pay options available. Visit austincovidlabs.com or email us for more details: info@austincovidlabs.com