Hello, real, regular, and aging people! As our summer skincare series continues, we feel it is paramount to address one of THE most asked questions we hear at RejuvaWell- "What's the difference between medical-grade skincare & over-the-counter products?"
The short answer: Over-the-counter products are designed to 'sit' on the surface of the skin. Medical-grade skincare products have been designed to penetrate the epidermis & affect deeper layers of the skin. Which is where the magic happens!
OTC products are generally designed for universal use, meaning all skin types. They contain only a tiny amount of 'active' ingredients, which means you have to use more of the product with very little results. Not to mention, OTC products are not held to the same standards of ingredient testing as medical-grade. They have ZERO oversight by the FDA.
True, medical-grade products often cost more than drugstore, but about the same as department store products. You get what you pay for! With medical-grade products, rest assured they have gone through extensive research & testing. They contain only the purest of ingredients- without unnecessary fragrances or fillers. Active ingredients such as anti-oxidants, retinol, peptides, hyaluronic acid, growth factors, etc., deep-dive below the dermis to stimulate, strengthen & support collagen & cell turnover. They feed the skin with high loads of nutrients, allowing aging cells to appear younger while promoting skin firmness & elasticity. Now, who doesn't want that??


---
We are proud to offer two beautiful lines of medical-grade skincare at RejuvaWell. For more information, Text or Email us at:
512.640.8090 | reception@rejuvawell.com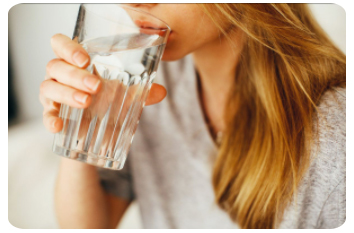 Self-Care Tip:
HYDRATE! We know…you've heard this one before… BUT we cannot express enough how important it is to stay hydrated. We are guilty of this too! Wearing PPE masks day in & day out at the office, we find ourselves not drinking nearly as much H2O as we used to. We are constantly reminding each other to drink more water!
Here are just a few reasons why you need to drink up:
Cleanses your body, inside + out = bye-bye toxins!
Keeps your skin supple = youthful looking
Regulates body temp. Hello, triple-degree heat!
Helps organs + cells function optimally
60% of the adult human body is made of water. We cannot survive without it!
Cheers!
To your health,
The Gals at RejuvaWell