Skin Care in Austin
Begin or Continue Repair and Rejuvenation at Home!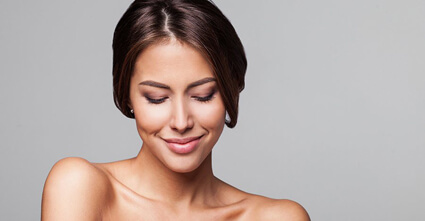 To augment the procedures we perform at RejuvaWell , it is essential to continue proper skin care at home. No center for aesthetic well-being would be complete without an effective skin care solution to maintain and augment results with a regimen of expertly selected pharmaceutical and medical-grade skin care products.
At Rejuva Spa and Rejuva Store, we only carry brands and products that we use and stand behind. It is ethically important for us to offer a great product that matches our values. While there are many lines of skin care products out there, our goal at RejuvaWell is to offer only the very best. As such, we carry our own brand, RW Skin, and ZO Skin Health products.
On-site Product Offerings Include:
What is RW Skin?
Our product development team has created organic, natural, fair-trade, no animal testing, vegan, BPA and sulfate free RejuvaWell RW Skin® offered in generous portion packaging to minimize impact on the planet and your wallet.
This custom selected and created line of skin care products are designed to work independently or in conjunction with our treatment options. Our staff use every product, and we have tested specific target markets such as teen acne and anti-aging for at least 6 weeks before making a recommendation. RW Skin products are only offered through RejuvaWell and our online store. In this way, we can manage expiration dates and quality control. Designed with combined effective ingredients, this top-notch line can address a wide variety of common cosmetic concerns such as:
Aging Skin
Fine lines
Rosacea
Sun damage
Acne
Uneven tone
Variable texture
What is ZO Skin Health?
This exclusive series of skin care products are among the highest quality in aesthetics today. ZO Skin Health products are only offered through medical professionals and cannot be purchased on the internet or through cosmetic retailers. Crafted with the most effective ingredients, these premier products can address a wide variety of common cosmetic concerns such as:
Wrinkles and fine lines
Rosacea
Sun damage
Dark spots
Acne breakouts
Dull tone
Unbalanced texture
Our skin care professionals can help you decide which of these special products can best help you achieve the very best in your complexion when you visit our office in Austin.
Who may use ZO Skin Health skin care products?
This advanced series of skin care products have been shown to be safe and effective for all people, including those who have sensitive skin, dry, oily, or aging skin. They even carry a line for acne prone teens. ZO products are prescription-strength formulas that can not only address certain cosmetic flaws but improve your skin's overall wellness.
Click here to buy ZO Skin Health Products

Want to Learn More?
RejuvaWell in Austin is determined to provide you with superior skin care through RW and ZO skin health. Our experts are dedicated to ensuring you understand treatment options and that your concerns and needs are addressed before, during, and after your appointment. Contact us today to explore our collection of skin care products!If you are interested in helping your skin be the best it can be, visit our office today and ask our team which of our ZO Skin Health products may be best for you!
CONTACT US

Skin Care Austin TX
(512) 640-8090