Rejuva Face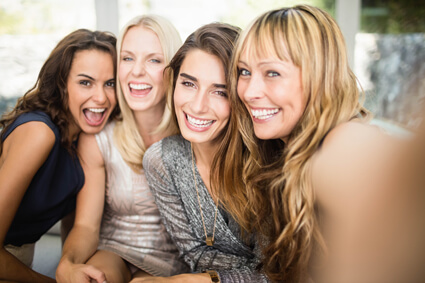 We offer customized facials with DermaSweep which will exfoliate, extract and infuse your face with soothing and plumping nutrients. We have found that DermaSweep, with some extractions if needed, is far superior to a classic facial. It's quicker and the results are more dramatic. Recommended is a series of three, spaced one month apart with maintenance facials every 6-8 weeks. Our advanced facials offerings in addition to DermaSweep include all injectables that are clinically proven to be effective and safe, skin tightening with radiofrequency, and LED light therapy.
We offer AquaGold with and without PRP for easy and highly effective resurfacing of the facials area, decreasing pore size and fine lines when mixed with various filler and neuromodulators. One of the only clinics in Austin offering AquaGold! Our highly effective Perfect 10 Chemical Peels are unsurpassed in quality and results. Both superficial and deeper dermal peels are available; because one peel does NOT fit all. We offer the Perfect 10 Peel series. One is great, but a series of three makes a tremendous difference.
Let us show you how to best combine with AquaGold microneedling, and DermaSweep services to reveal your best face.
Our Services
Significantly improve your skin's health with DermaSweep. Combing our treatment enhancing bristle tip exfoliation, benefits of circulation, and skin specific targeted infusions, DermaSweep's proven treatment options change your skin's health by improving the appearance of pigmentation, aging skin, fine lines, laxity, and blemishes.
Light Emitting Diode (LED) phototherapy is the use of light energy shined on tissue to improve cellular performance. Phototherapy is known for its healing and anti-inflammatory properties and has a variety of applications across many medical fields.
Refresh your appearance with injectables. We offer 4 lip-enhancing products, 3 mid face lifting solutions and 8 different fine line fillers that can rejuvenate your look. All of the injectables are FDA-approved, safe and effective.
This state-of-the-art skin tightening treatment safely and painlessly addresses skin laxicity in various parts of the body such as the face, arms, chest and breast.
Is your sagging chin making you appear older than you are? We offer an array of solutions to tighten your skin so you can have a noticeably younger looking appearance.
Revitalize your skin's health and refresh your appearance with this effective treatment! The therapy, which uses gentle microneedling, stimulates cellular renewal in the top layer of the skin. [/one_half_last]
Put Your Best Face Forward
Contact our Austin practice today to book an appointment! CONTACT US