BTL Exilis Ultra™ is an excellent way for you to enhance your overall appearance. Whether you are in your twenties or you are in your late fifties, there is likely something about the appearance of your skin you would like to improve. Regardless of your age, you probably want to take steps to protect your skin now so that it stays looking its best for as long as possible. This is what BTL Exilis Ultra™ is designed to do.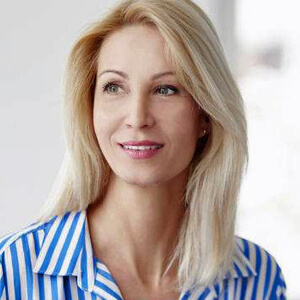 BTL Exilis Ultra™ uses a precise mix of radiofrequency and ultrasound to encourage your body to produce compounds like collagen to repair itself. As the collagen production in your body increases, the appearance of your skin, the texture of your skin, and the elasticity of your skin can all start to improve as well.
The nice thing about using your own collagen to improve the health and condition of your skin is that there is no risk of you having an allergic reaction to the treatment. Certain injectables do run the risk of producing allergic reactions in some people. Another benefit of encouraging collagen production by using BTL Exilis Ultra™ is that even a younger individual can proactively rebuild the condition of their skin with the end goal of preventing future skin laxity from appearing. Older individuals who are already battling with various issues can look younger, healthier, and happier.
BTL Exilis Ultra™ is a non-invasive treatment. It is used to produce skin rejuvenation as well as body shaping. Because radiofrequency and ultrasound energy are used in tandem, head-to-toe skin tightening can be accomplished in one of the safest, most comfortable, and most consistent ways possible.
The treatments are well-tolerated. Many people have compared the treatment to getting a hot stone massage. There is a warm sensation that travels through the treated area. The nice thing about this device is that it has a cooling mechanism. This allows heat to penetrate the deeper parts of the skin while protecting the external layer of the skin. Throughout the entire treatment, the temperature of your skin is monitored to make sure that you are getting the best results.
BTL Exilis Ultra™ is a phenomenal treatment for individuals who are looking to enhance their appearance without surgery. It may be a great option for you if you are concerned about skin laxity or want to take steps to protect your skin from future damage. Let our team at RejuvaWell in Austin show you how BTL Exilis Ultra™ treatments can work for you. Contact us today to book a consultation!