To put it simply, bio-identical hormones can help you restore your hormone levels to a healthy balance. They can counteract negative health issues caused by a hormonal imbalance, including mood swings, weight gain, and excessive anxiety. Because of their effectiveness, bio-identical hormones have grown in popularity, especially with men and women who are getting older.
How Do Bio-Identical Hormones Work?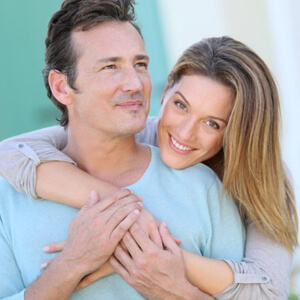 Bio-identical hormones are chemically identical to the hormones that your body produces. Because of this, they may be able to alleviate symptoms caused by a hormone imbalance or by a reduction in hormone production caused by age or an illness.
Some of the more popular bio-identical hormone therapies are connected to the hormones that work with energy production and reproduction. These would include things like estrogen, progesterone, and testosterone.
Bio-identical hormones are available in a number of applications. The goal of each is to increase your hormone levels to where they were when you were younger. This is not a magical cure. However, for individuals who are suffering because of a hormonal imbalance, it can provide assistance.
Can You Benefit from Hormone Replacement Therapy?
You may wonder if bio-identical hormone replacement therapy is right for you and if it really works. To answer this, it's important to understand the way hormone production works in the human body through the span of your life. It is also important to understand that bio-identical hormone replacement therapy is not always necessary simply because a person experiences a natural hormone production decrease. However, it is beneficial for those who are experiencing an abnormal dip in their hormone levels.
Symptoms that might indicate that bio-identical hormone replacement therapy is right for you would include things like thinning hair in both men and women, a lower libido, weight gain, low energy or exhaustion, difficulty sleeping, mood fluctuations, and brain fog.
It can be a challenge to determine if the symptoms you are experiencing are caused by an abnormal drop in hormone levels or by changes in your lifestyle. This is why during your consultation with us at RejuvaWell, one of the things we may discuss is how your lifestyle has changed over the past few years. If your activity level, diet, and life circumstances have remained relatively constant but you are experiencing some of the above-mentioned symptoms, bio-identical hormones could help you. Contact us today to book a consultation at our office in Austin!