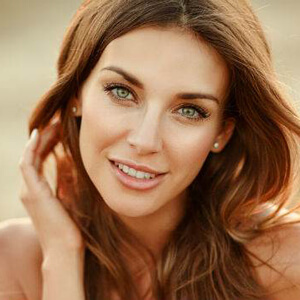 Many people express that they want to age gracefully, or that they want to age naturally. But the idea of enhancing nature through aesthetics seems foreign and against their natural self.
It is now known that 70% of aging is 100% within our control, and only 30% is genetically mediated. So consider whether intentionally doing something to slow aging is any different from intentionally doing something to promote health? Aren't they two sides of the same coin?
Let's look at it a different way—do you think going to the gym is modifying your body to make it unrecognizable? Probably not—you're simply going to enhance your health and well-being, and in the meantime, you get to look better. However, basic bodybuilding that creates beautiful fashion muscles is not really promoting health and is not actually enhancing function as much as cross training or even dancing might.
In fact, many patients who visit our medical spa in Austin are very fitness oriented and physically motivated. After all, for much of the year it's sweltering to wear any clothing!
Feel Better, Look Better
At RejuvaWell , we propose that anything that makes you feel or look better (without doing harm), is perfectly fine and should not be judged. Most people who get filler or Botox want to simply remain looking the same and slow the process of wrinkles or sagging skin–very few people want to actually change how they look.
It's really not different from whitening your teeth, or even getting a haircut!
You're Invited to Book an Appointment
Choosing to eat right, exercise, and get more sleep helps keep you happy and healthy—and visiting our wellness and aesthetics medical spa in Austin can help you do the same.
At RejuvaWell , whether it's spinal health, spider veins, hormone replacement, sexual health, or facial rejuvenation, we believe the pieces are all a part of the same puzzle. Discover the perfect treatment for you by calling us today to book an appointment and learn more.
We can't wait to welcome you to our practice.